Felling Trailers Inc., a national leader in industrial and commercial trailers, has recently been awarded a cooperative purchasing contract in the Trailers category at Sourcewell. Felling Trailers, Inc. was awarded a Sourcewell contract following a rigorous request for proposal process resulting in contracts that meet, or exceed, local procurement requirements. Sourcewell is a self-sustaining government organization helping government, education, and nonprofit agencies with access to cooperative purchasing solutions. For close to a decade, Felling Trailers has held a Sourcewell contract. The company received its first Sourcewell awarded contract in 2014 in the Heavy Equipment Trailers category. 
As a prior Sourcewell contract holder, Felling Trailers, Inc. will continue to provide innovative transportation solutions for each Sourcewell participating agency. Felling Trailers has an extensive dealer network that spans the nation providing Sourcewell users access to contract pricing no matter their location. Felling's Trailer Experts will work to provide agencies with the right transport solution to fit their entity's needs.  
"Felling Trailers is once again honored to be a part of one of the most comprehensible purchasing cooperatives in existence. Sourcewell goes through the entire bid writing and approval process before the contract evaluation process — thus allowing Sourcewell members an easier, convenient, and expeditious way to purchase our products."

— Nathan Uphus, Felling Trailers Sales Manager
About Sourcewell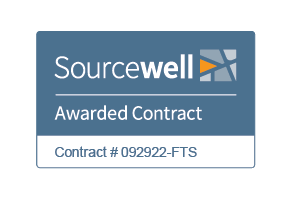 Sourcewell is a government organization offering a cooperative purchasing program with hundreds of competitively solicited contracts to government, education, and nonprofit entities throughout North America. By utilizing Sourcewell contracts, participating agencies save time and money by capturing the buying power of more than 50,000 organizations. 
Learn more about Sourcewell and its contract with Felling Trailers, Inc. at sourcewell-mn.gov.
About Felling Trailers, Inc.
Felling Trailers is a family-owned and operated Full Line Trailer Manufacturer located in Central Minnesota. Started in 1974, Felling Trailers, Inc. has grown from a small shop to a factory and office complex that today covers over 349,000 square feet. Felling's pride and differentiation is its customized trailer division. Its engineers utilize the latest Industry-leading design techniques, and its experienced metal craftspeople use cutting-edge technology to turn its customers' conceptual trailer needs into tangible products. Felling has been providing innovative trailer solutions to the transportation industry for over 45 years. Felling Trailers' current capabilities allow them to provide a high-quality product that is distributed across North America and internationally. Felling Trailers, Inc. is an ISO 9001 Certified Quality Management System Company, WBENC-Certified WBE, and an Equal Opportunity Employer.
For more information, contact 1.800.245.2809, [email protected], or visit them on the web at www.felling.com. Follow them on Twitter (@FellingTrailers), Facebook (Felling Trailers, Inc.), and Instagram.