Construction Drop-Deck Trailers that Get the Job Done
Felling Trailers offers 4 main model lines of drop-deck trailers (deck between the wheels, low deck, ramp trailer.) Which trailer model line is right for your application will depend on the equipment you are transporting. Take a look at our I series, E series, Pan series, Light Utility, and Compact Loader (CL) model lines here.
Questions – We are here to help.
Available Ramp Options for Drop-Deck Trailers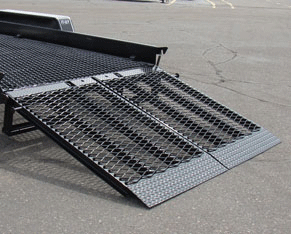 See some of the popular ramp options that are available to you for your Felling Drop-Deck trailer.
Ramp Options
Construction – Drop-Deck Lines Gallery